Auld Lang Secrets: A Saffron Ellis Mystery #1

After Saffron Ellis returns to Ville de Bois, Wallace Hadley just knows his life is about to get more exciting. When a girl ends up dead at a New Year's party, Saffron and Wallace decide to solve the murder themselves, and Green Scarab Investigations is born!

In Auld Lang Secrets, book one of the Saffron Ellis series, you'll be introduced to Saffron's eccentric family, peer into the souls of the residents of Ville de Bois, and discover Wallace's deep love for food. Come along for the cozy, clue-filled ride.

Click the book to buy it on Amazon!
Coming Soon . . . Foul Murder at Fable's Mansion: A Saffron Ellis Mystery #2
Join April's mailing list to receive updates about the Saffron Ellis series:
Powered by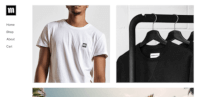 Create your own unique website with customizable templates.