The Tale of Lord Zancrist
After farm girl Peach Blossom is kidnapped and sold into slavery, she must escape and find her way home, while unraveling the tale of the mysterious Lord Zancrist along the way.





Auld Lang Secrets: A Saffron Ellis Mystery #1
After Saffron Ellis returns to Ville de Bois, Wallace Hadley just knows his life is about to get more exciting. When a girl ends up dead at a New Year's party, Saffron and Wallace decide to solve the murder themselves, and Green Scarab Investigations is born!

Coming Soon . . . Foul Murder at Fable's Mansion: A Saffron Ellis Mystery #2

Bartholomew Trinket

When the Castle Le Grand Renaissance Faire comes to the town of Squirrelcall, Bartholomew Trinket's life takes an unexpected detour after he uncovers a metal box in the woods there, as well as a decades old mystery—who was and is Augustine Clements?

Set alternately in the early 1990s and 1920s and introducing a network of Renaissance festival travelers and quirky Squirrelcall residents, Bartholomew Trinket brings to light more than buried boxes—it unearths the often nebulous and illogical workings of the human heart and mind.

---
Join April's mailing list to receive updates about her books:
Powered by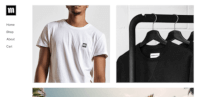 Create your own unique website with customizable templates.